Low wattage amplifiers are great but sometimes you need things to get ugly! That's where our Big Ugly 100 or Big Ugly 50 come in.
In either a 100w or 50w configuration, both have the power to get you heard.
Switchable 2 channel amplifier that provides crystal clear cleans and face melting distortion! Each channel is independent with it's own master volume and EQ controls. Tube FX loop lets you run your favorite pedals or rack gear without sacrificing tone!
Read the article from Vintage Guitar magazine!
Check out this awesome demo from our friend Doug Rappoport!

2×10 Combo available soon for an additional $200
• 100W 2 Channel Amplifier
• Four 5881 power tubes
• Five 12ax7 pre-amp tubes
• Channel switching
• Killer clean (Normal) channel
• Awesome distortion (Ugly) channel
• All tube (12au7) footswitchable effects loop
• Send and return levels on rear panel
• Two channels with independent tone controls and Master volumes
• The clean channel is fully independent of the distortion channel
• No shared stages, the distortion tones range from classic to modern
• Switchable between 240/120V
• Dimensions: 25.75″W X 9.5″H X 10″D
• Weight: 37 lbs.
All channel switching amps include the needed footswitch pedal and 20ft TRS cable.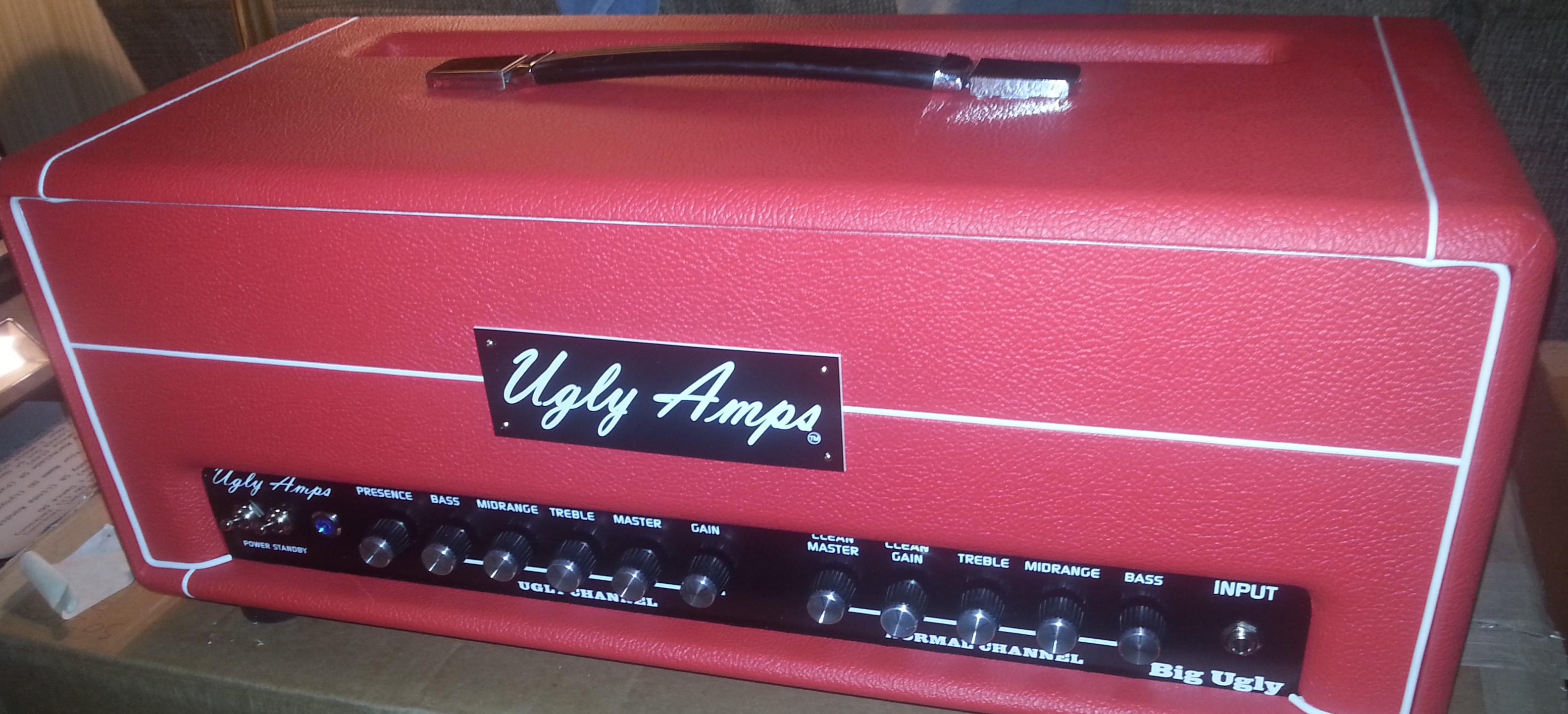 1400.00
100.00 shipping in lower 48 states